Electroplating is the process of using an electrical current to coat an electrically conductive object with a thin layer of metal. Copper plating is the process in which a layer of copper is deposited on the item to be plated by using an electric current.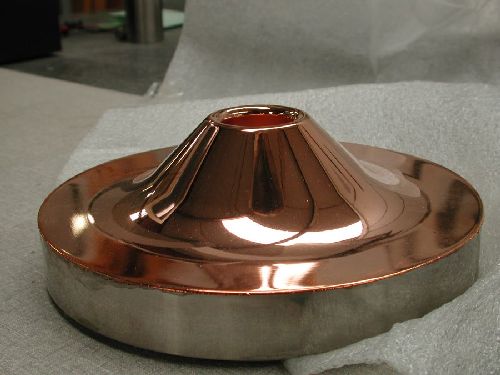 Copper Plating
Three basic types of processes are commercially available based upon the complexing system utilized :
alkaline-(several modifications of cyanide and non-cyanide) complexed bath
acid-(sulfate and fluoborate) complexed bath
mildly alkaline-(pyro phosphate) complexed bath
With a higher current, hydrogen bubbles will form on the item to be plated, leaving surface imperfections. Often various other chemicals are added to improve plating uniformity and brightness. Without some form of additive, it is almost impossible to obtain a smooth plated surface. These additives can be anything from dish soap to proprietary compounds.
You might also like