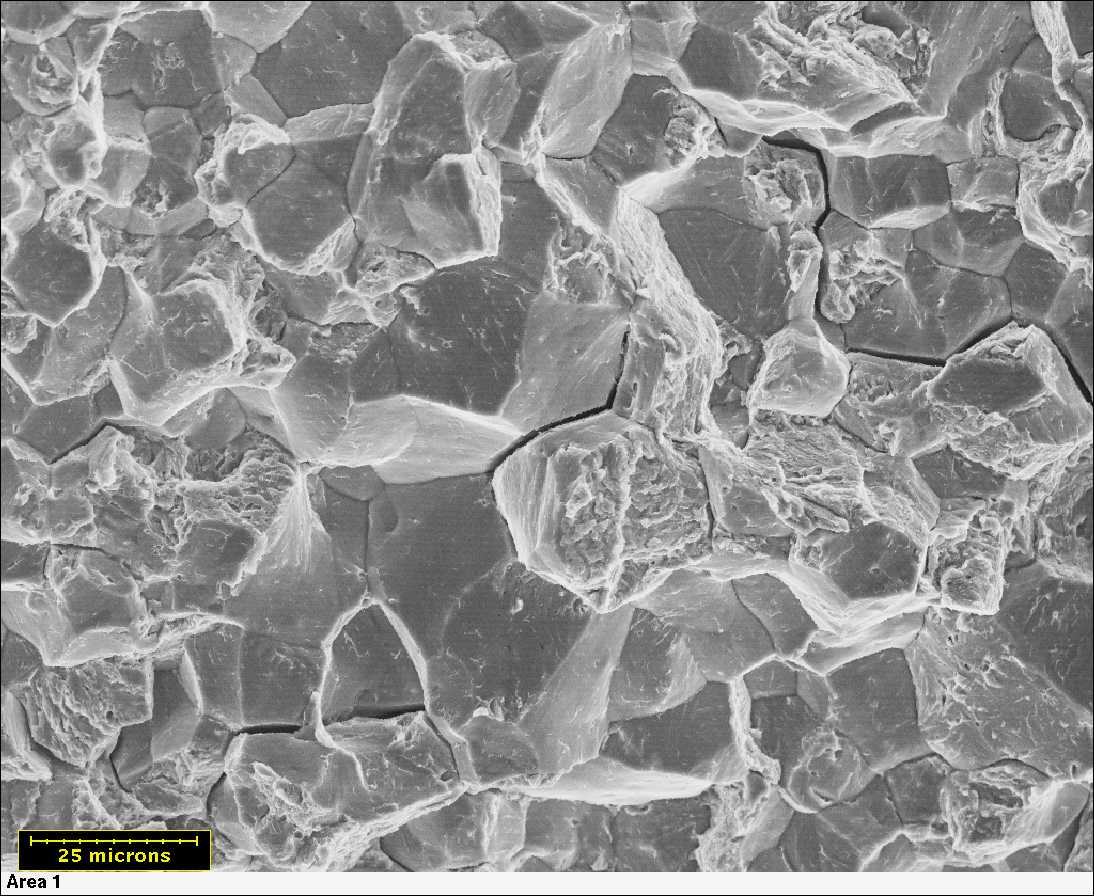 Hydrogen Embrittlement in carbon steel, zinc plated part. Source:https://www.atclabs.com/
When tensile stresses are applied to a hydrogen embrittled component it may fail prematurely.  
Hydrogen embrittlement
failures are frequently unexpected and sometimes catastrophic.  An externally applied load is not required as the tensile stresses may be due to residual stresses in the material.  The threshold stresses to cause cracking are commonly below the yield stress of the material. High strength steel, such as quenched and tempered steels or precipitation hardened steels are particularly susceptible to hydrogen embrittlement.   Hydrogen can be introduced into the material in service or during materials processing.
You might also like