Sulphur, Phosphorus and Other Impurities
One tonne of steel, a cube with sides of about 0,5m, contains between 1012 and 1015 inclusions which can occupy up to about 1% of the volume. The total content is largely determined by the origins of the ores, coke and other materials used to extract the metal in the first place, and by the details of steelmaking practice.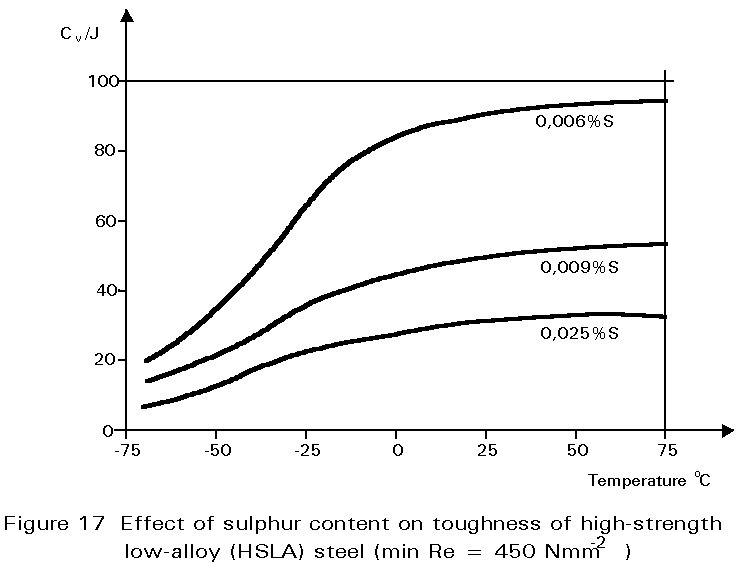 The principal impurities which worry steelmakers are phosphorus and sulphur. If not at very low concentrations, these impurities form particles of phosphide and sulphide which are harmful to the toughness of the steel. Typically, less than 0,05% of each of these elements is demanded. Low phosphorus contents are relatively easily attained during the refining of the pig iron into steel, but sulphur is more difficult to remove. It is controlled by careful choice of raw materials and, in modern steelmaking, by extra processing steps to remove it.
You might also like