Preceding sections have described the influence of the micro structure on strength and toughness using metallurgical mechanisms. Chemical and physical metallurgy can change microstructural characteristics so that optimum strength and toughness requirements may be obtained. By combining the various treatments it is possible to achieve a wide range of steel properties (Figure 13) :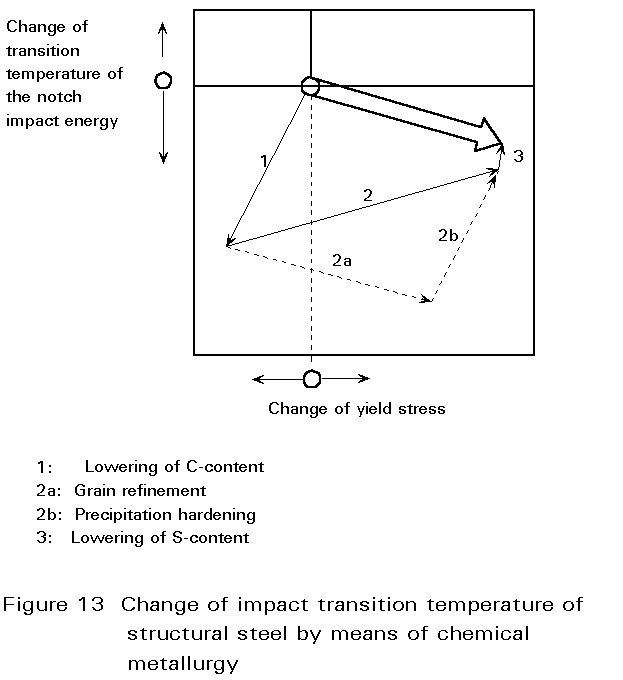 Chemical metallurgy treatments
Variation of the chemical composition of a steel by adding alloying elements aims to increase strength and/or increase resistance to brittle fracture. Solid solution hardening generally lowers toughness and is not widely employed.
You might also like