Water Corrosion
Corrosion  is a chemical process that eats metals commonly used in plumbing, making them fail. One type of corrosion attacks and gradually thins the entire metal surface, often causing "red water" in iron or steel water systems, or blue stains in copper or brass systems. Another attacks small areas, and deep pits develop and penetrate pipe or tank walls. This type of corrosion usually does not add iron or copper to the water, but even a single hole in a pipe length or a tank can destroy its usefulness.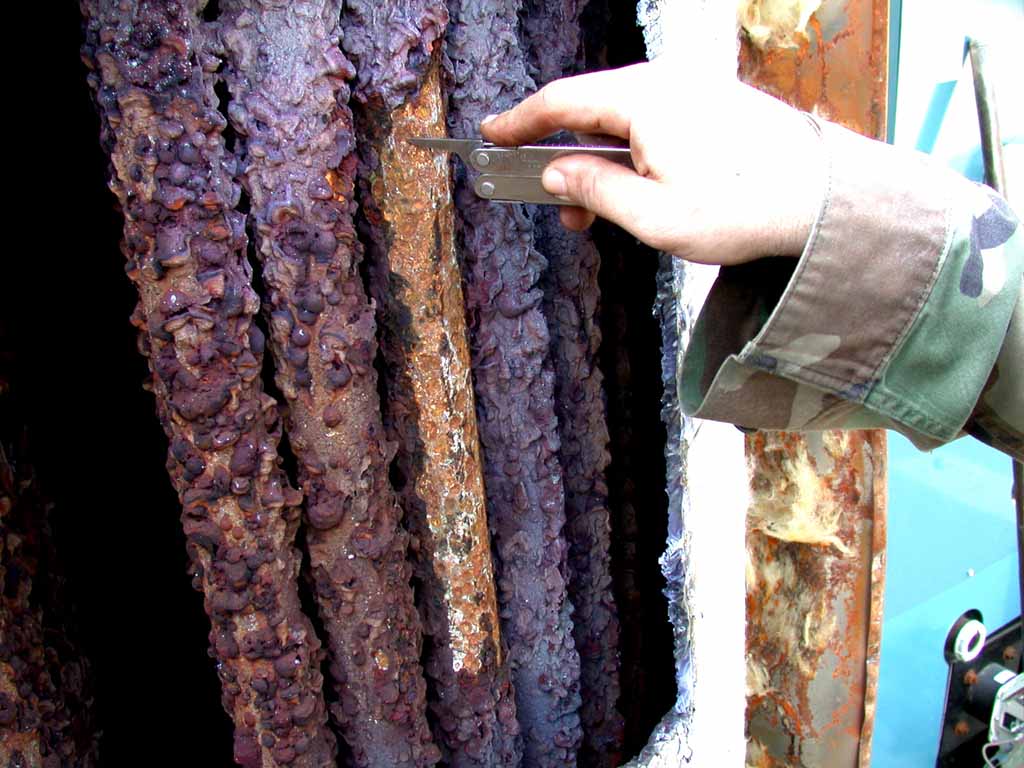 Water Corrosion in Heat Tube
Corrosion is the disintegration of an engineered material into its constituent atoms due to chemical reactions with its surroundings. In the most common use of the word, this means electrochemical oxidation of metals in reaction with an oxidant such as oxygen. Formation of an oxide of iron due to oxidation of the iron atoms in solid solution is a well-known example of electrochemical corrosion, commonly known as rusting. This type of damage typically produces oxide(s) and/or salt(s) of the original metal. Corrosion can also occur in materials other than metals, such as ceramics or polymers, although in this context, the term degradation is more common.
You might also like